Your sales conversation open rates can change in a day.
Stop asking for a meeting. Share your vision story instead.
Book a one on one session with our Product Specialists.
Sequenced Narrative
Build the story the same way you will in a face to face meeting.
Deliver a sequenced narrative, not a bunch of documents
Establish the context just like a face-to-face meeting
Use audio and video commentaries as contextual inputs
Personalize the flow for each prospect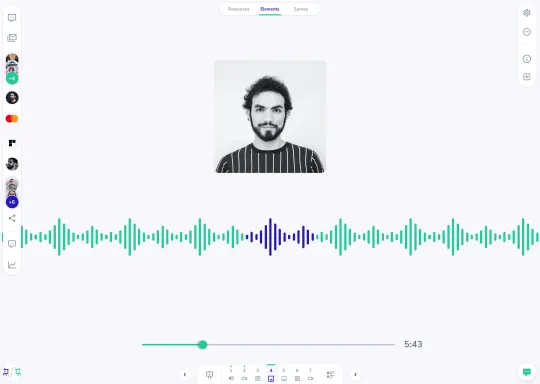 ---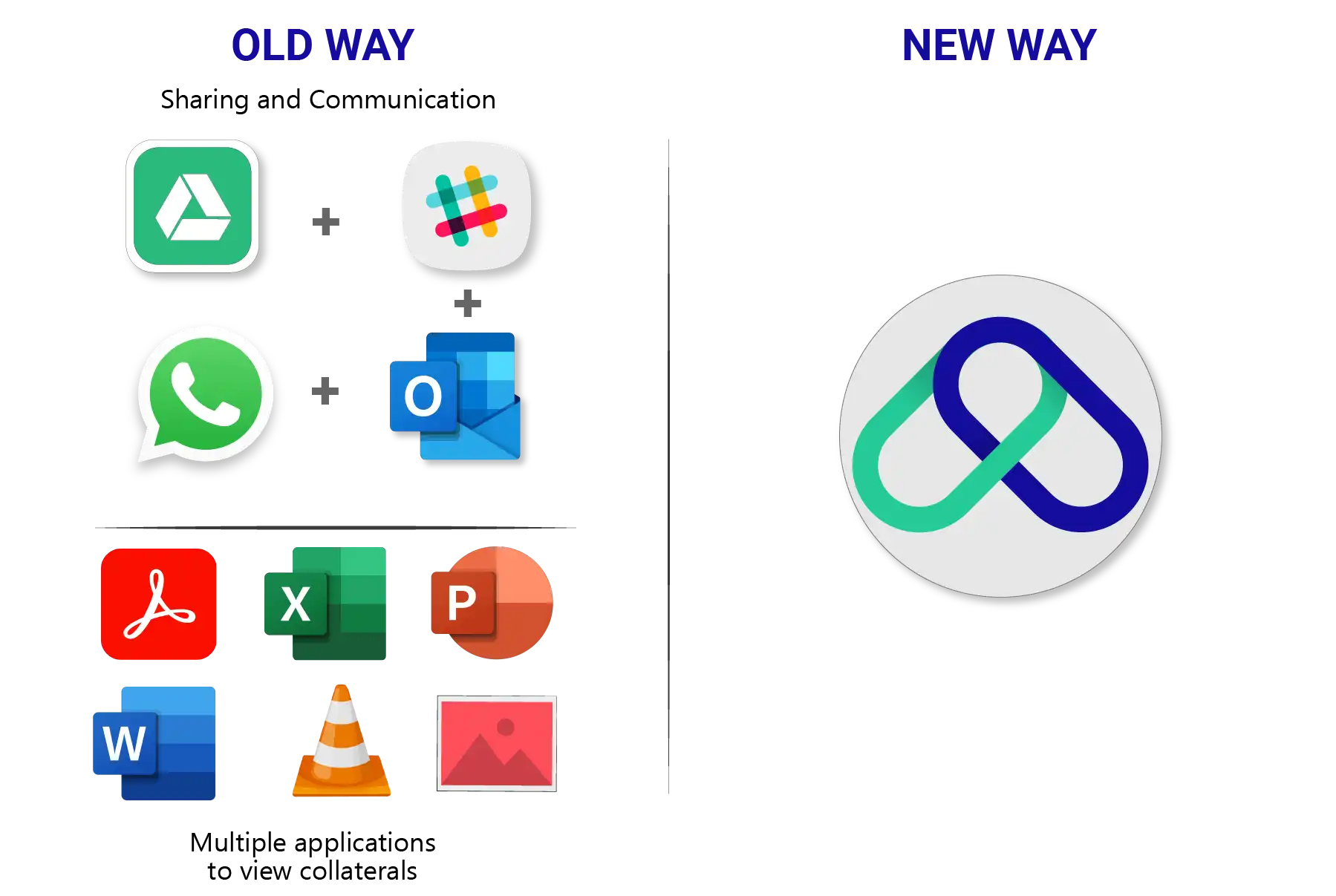 All-inclusive Application
Remove all friction around multiple apps, sharing and multiparty conversations.
No need for separate cloud drives for storage or sharing
Multiple modes of sharing— linear flow, supporting documents or attachment
Unified platform for viewing all formats of files— no need for multiple applications
Integrated conversation modules
---
Teamwork
Make it easy for all team members to work together in sync.
Use the Teamwork feature to create better pitch flows through collaboration
Build effective cooperation between the marketing and sales
Notification system keeps all participants abreast of discussions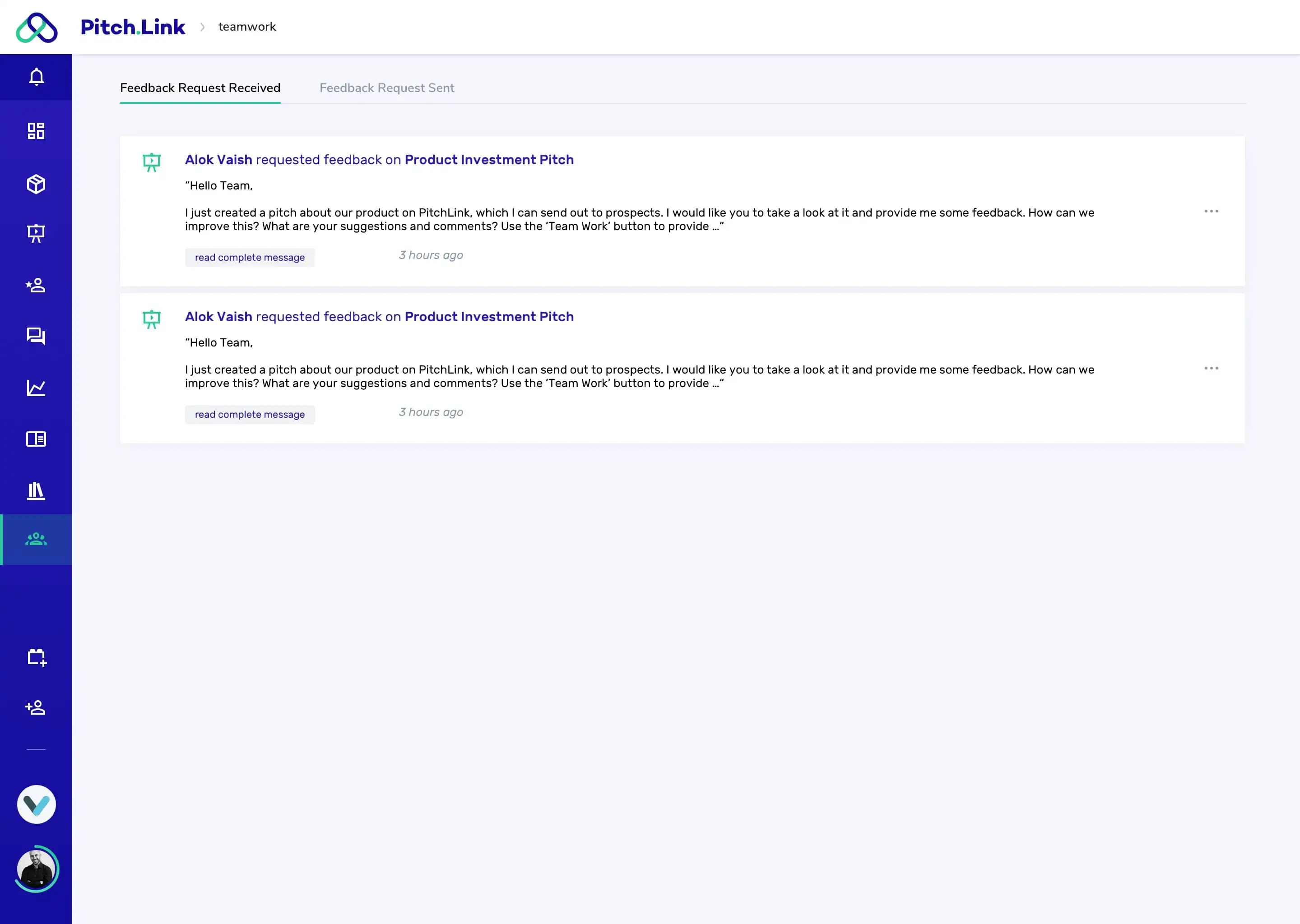 "Useful tool if you're selling remotely as a marketer, freelancer, agency, consultant, etc. You can have private discussions with your team within the Pitch.Link portal, and the buyer's team can do the same at their end besides enabling the seller and the buyer to converse. Therefore, it facilitates communication between everyone involved in the sales process all at one place!"
Rohan Chaubey - Growth Marketer | World Record Holder | Bestselling Author of The Growth Hacking Book Series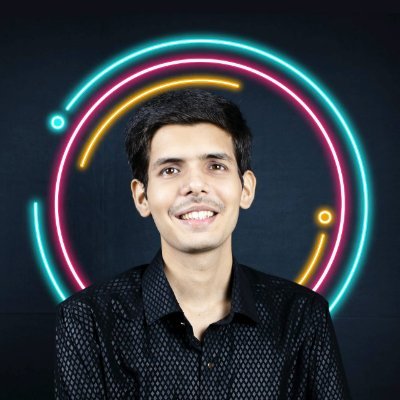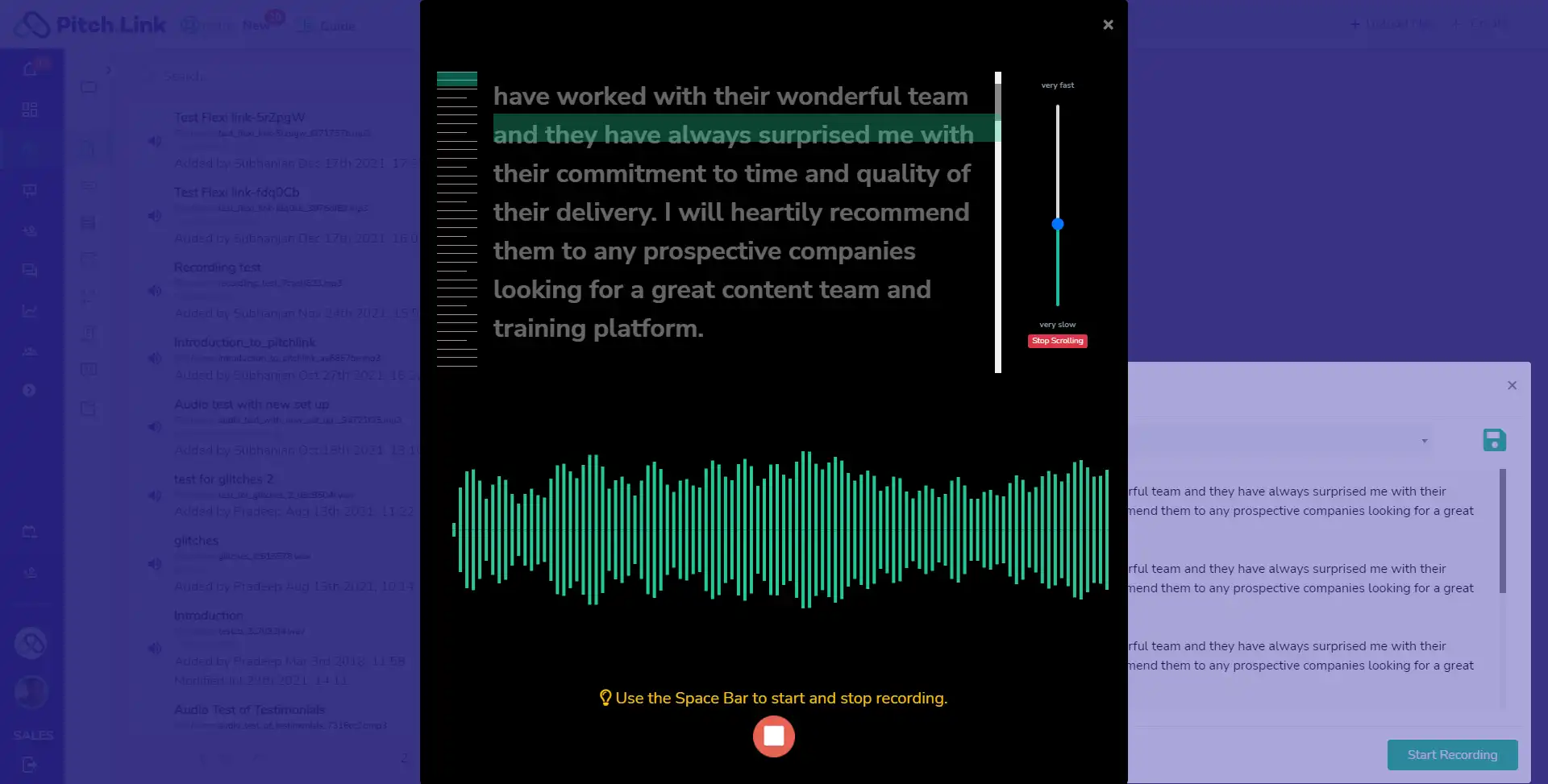 Testimonials (& Video Surveys)
Request for testimonials and run effective video surveys right from within the application.
Customers can record Video, Audio or share text testimonials
Easy to record, with a built-in teleprompter
Recorded responses can be used directly in your PitchFlows
Use Flexi Links for mass Video Surveys and testimonials
---
Campaign Link (1-many -1)
Convert a generic link into a personalized conversation on the fly.
Run campaigns to reach out to many targets with a single Pitch.Link
Opened links automatically convert into unique one-to-one engagement
Allows seller to spread out at scale in a one-to-many campaign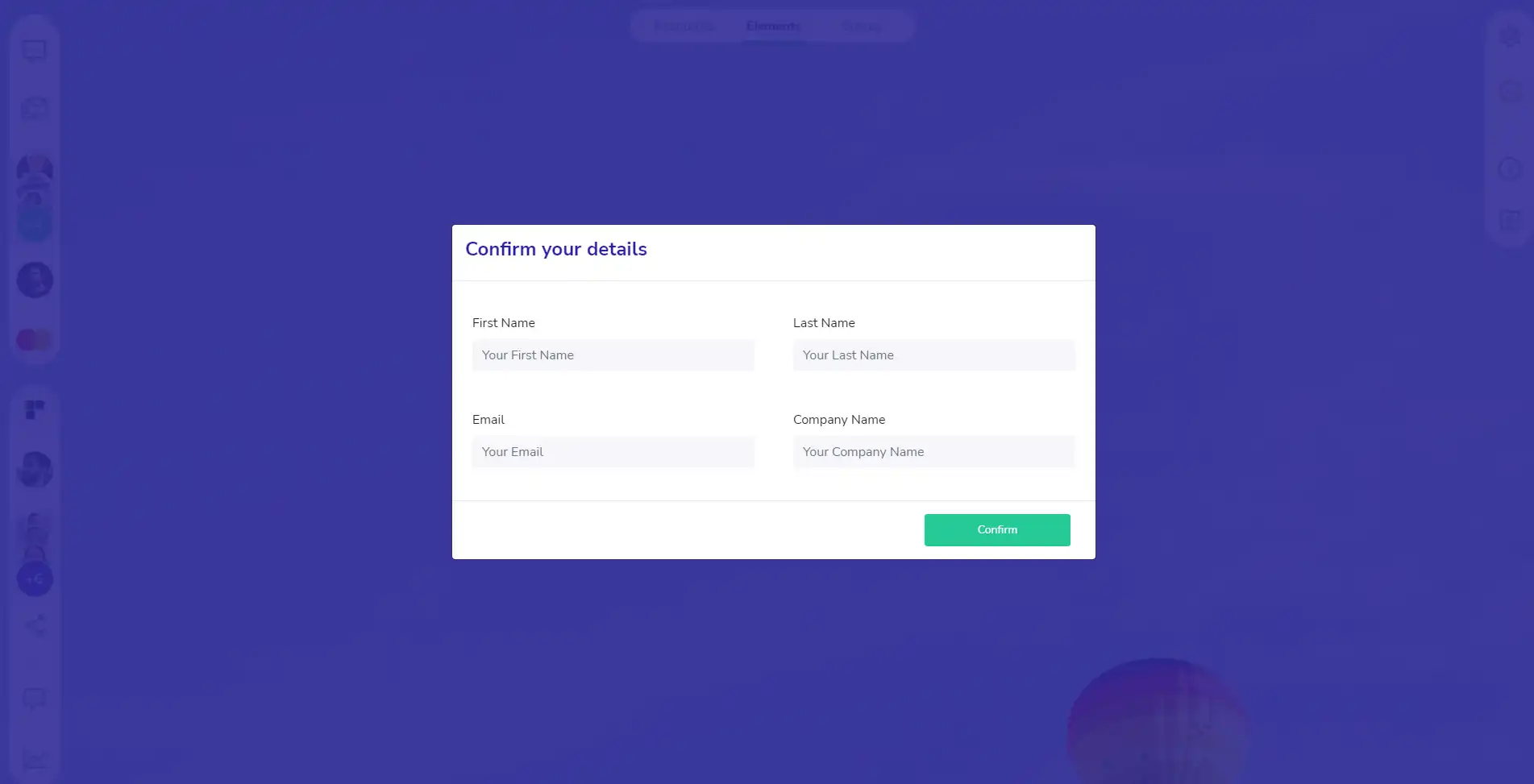 ---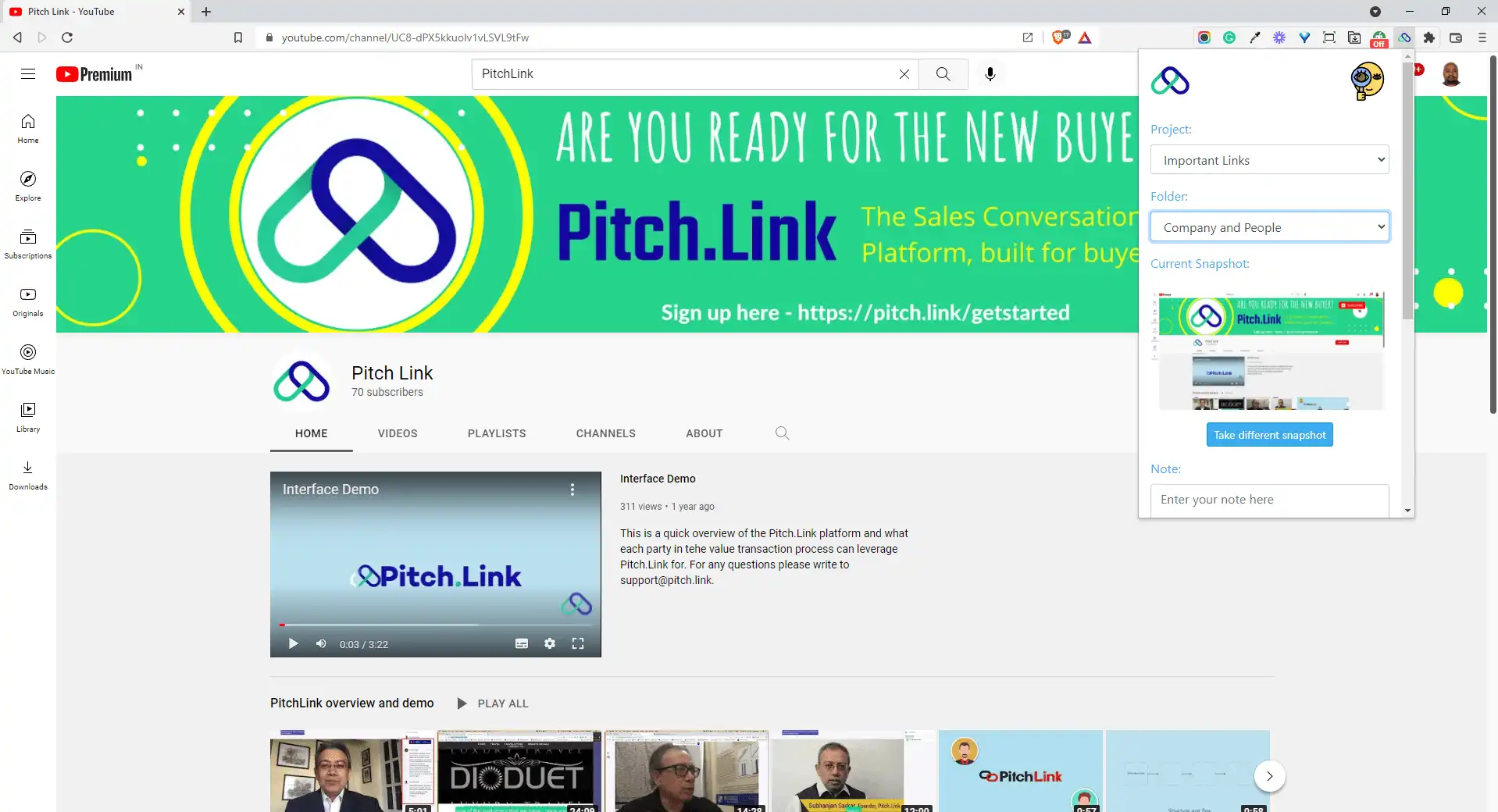 Discovery
Accompanying Chrome extension makes research, organizing and accessing information easy.
Research organizations and industries, prospects and their competition
Store data within the Discovery module
Clipped material can also be used as content in pitches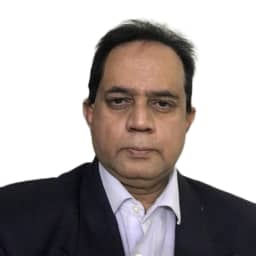 "We extensively use Pitch.Link for our inside sales outreach, sending pitches to prospects ahead of a demo or first conversation. This enables us to use the entire face to face time to understand the prospects needs. Managing all collaterals in one place, sharing and all conversations have made our inside sales increase effectiveness by at least 40%"
Sanjay Hungund - Executive Chairman, CostpriZe/Gito.me Integrated Omnicommerce Solutions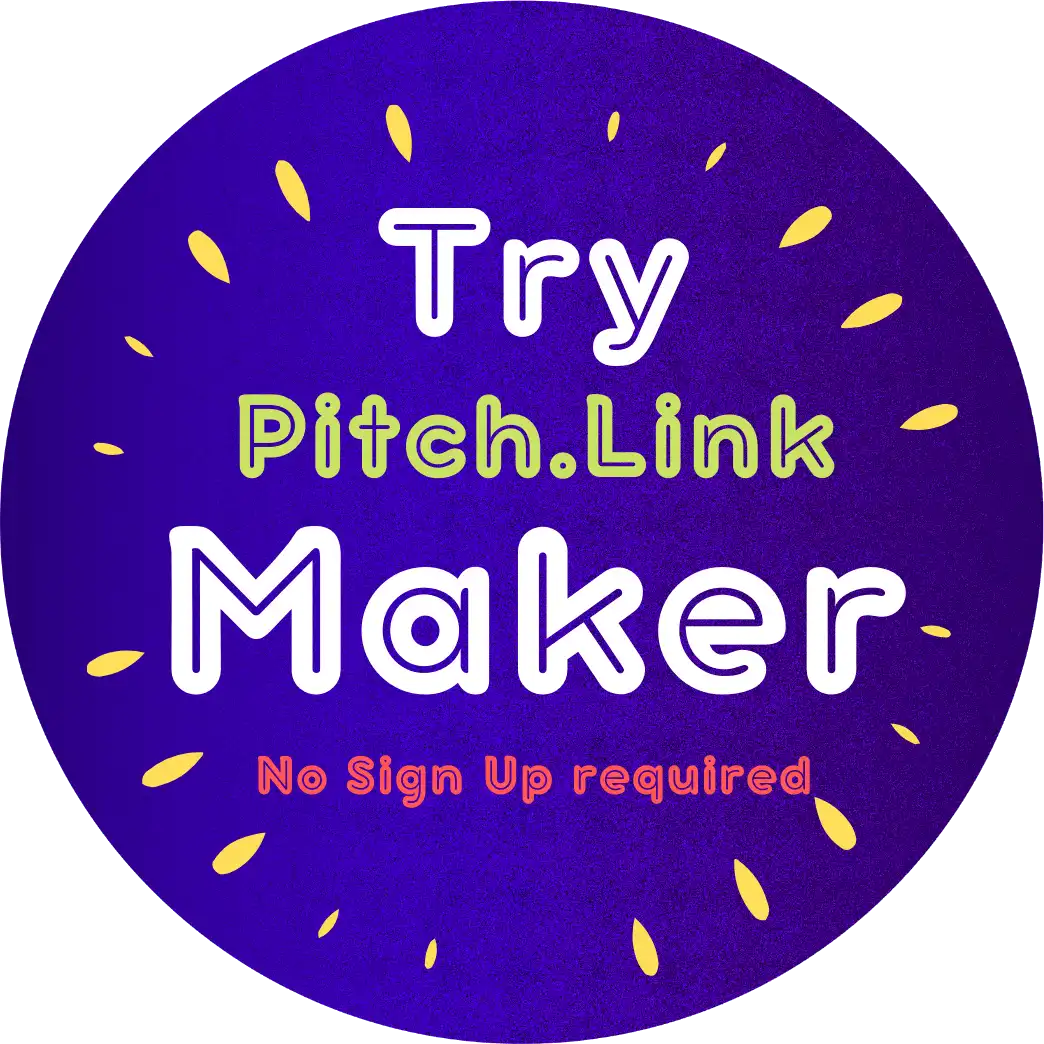 Experience Pitch.Link. Build and send your first pitch. No sign up required.
Upload your files and simply drag and drop into a sequence.
Record your video or voice to add context. Send.
Experience now
Not available on mobile/tablet.
More Features
Conversations
Contextual conversations
Group conversations
Private chat for each side
Ability to add external experts
Collaboration
Teamwork (Sales and Marketing)
Buyer Side collaboration
Coaching new sales team members by adding them to a Pitch.link
Assignment of Campaign links
Personalisation
Add personlised messages and context to standard pitches
Opt out or opt in from any pitch and manage preferences
Come back to personalized flags of all new conversations/inputs
Send out personlised links
Privacy & Security
Zero sharing of tracking data without permission
Secured webhost
Files are encrypted and stored (AES 256 Bit encryption)
Conforms to AWS security compliance